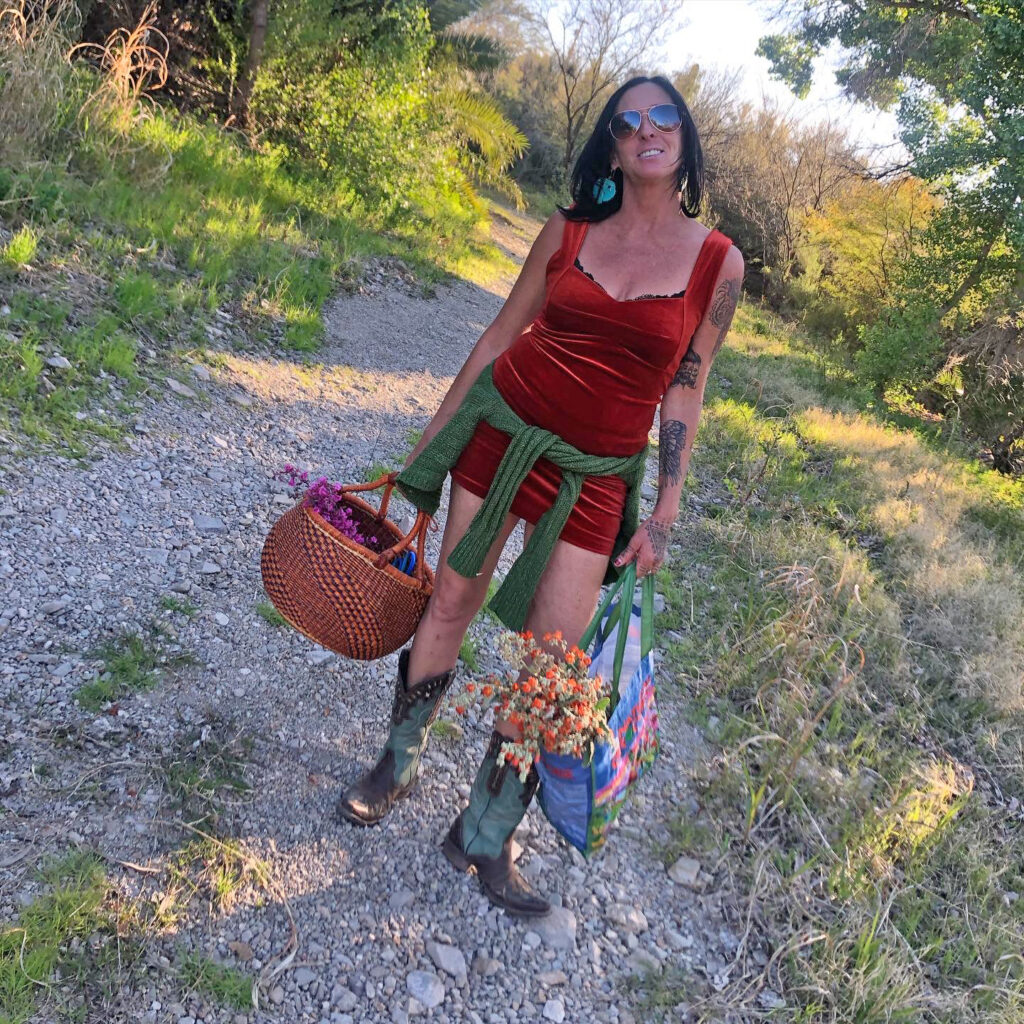 Root Wing Collective is the mother daughter creation of herbalist/nutritionist Kymberly Cutter, and artist Johanna Robin Hand. Root Wing strives to forage and grow our herbs whenever possible, we source the rest from small scale growers. We are dedicated to making plant-based medicine accessible to all, Root Wing donates herbal medicine on a regular basis to our houseless neighbors and community members. Kymberly cutter is an herbalist and nutritionist with over 35 years of experience. Kymberly ran a small herbal Company in Mount Shasta California from 2006 to 2009, that focused specifically on reproductive and sexual health. Kymberly was part of an all volunteer health clinic on the Navajo nation where she practiced massage and herbal consultations. Root Wing Apothecary was founded in 2020 during the Covid 19 pandemic.
Kymberly specializes in reproductive and sexual health, anxiety disorders, and skin health.
Johanna Robin Hand is a Portland based artist and illustrator she draws inspiration from the natural world, and Sonoran flora and fauna. She is responsible for designing all of root wings labels, and flyers.